Welcome to The Livewright Connection!
Life can be busy, and this is a great way to see what we've been up to and how you can get involved in upcoming events. As you read on, you'll find I've included a recipe, tips from the team, and all of our upcoming events to mark in your diary.
Enjoy!
LIVEWRIGHT SOCIAL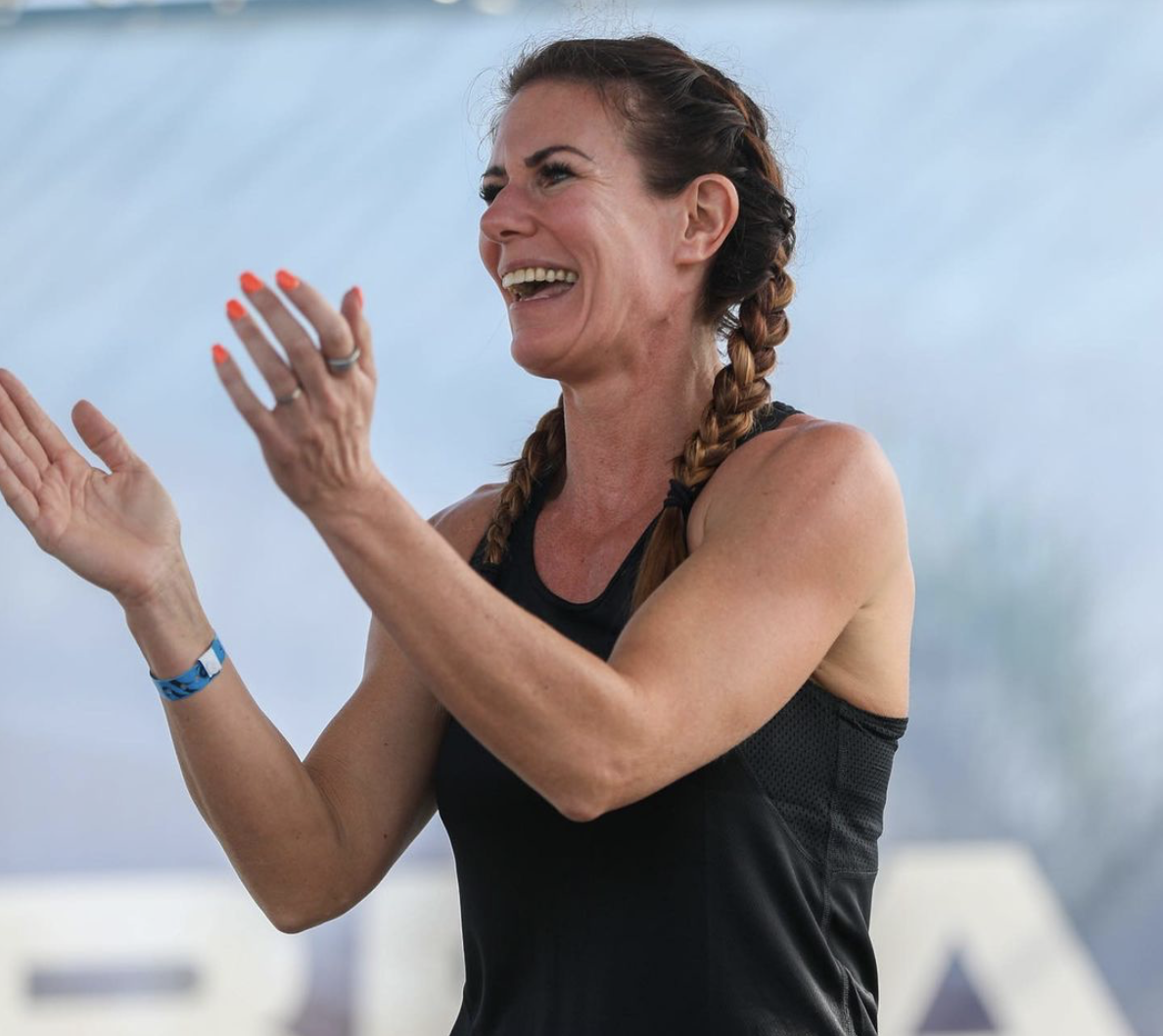 Live Your Best Life!

"Don't shrink who you are to make someone else feel comfortable"
Positive vibes coming from a time in my life where I did just that. Have your eyes wide open, keep growing, and if they aren't cheering you on 100% — ask yourself why. 🔥🫶🏼
---
LIVEWRIGHT EVENTS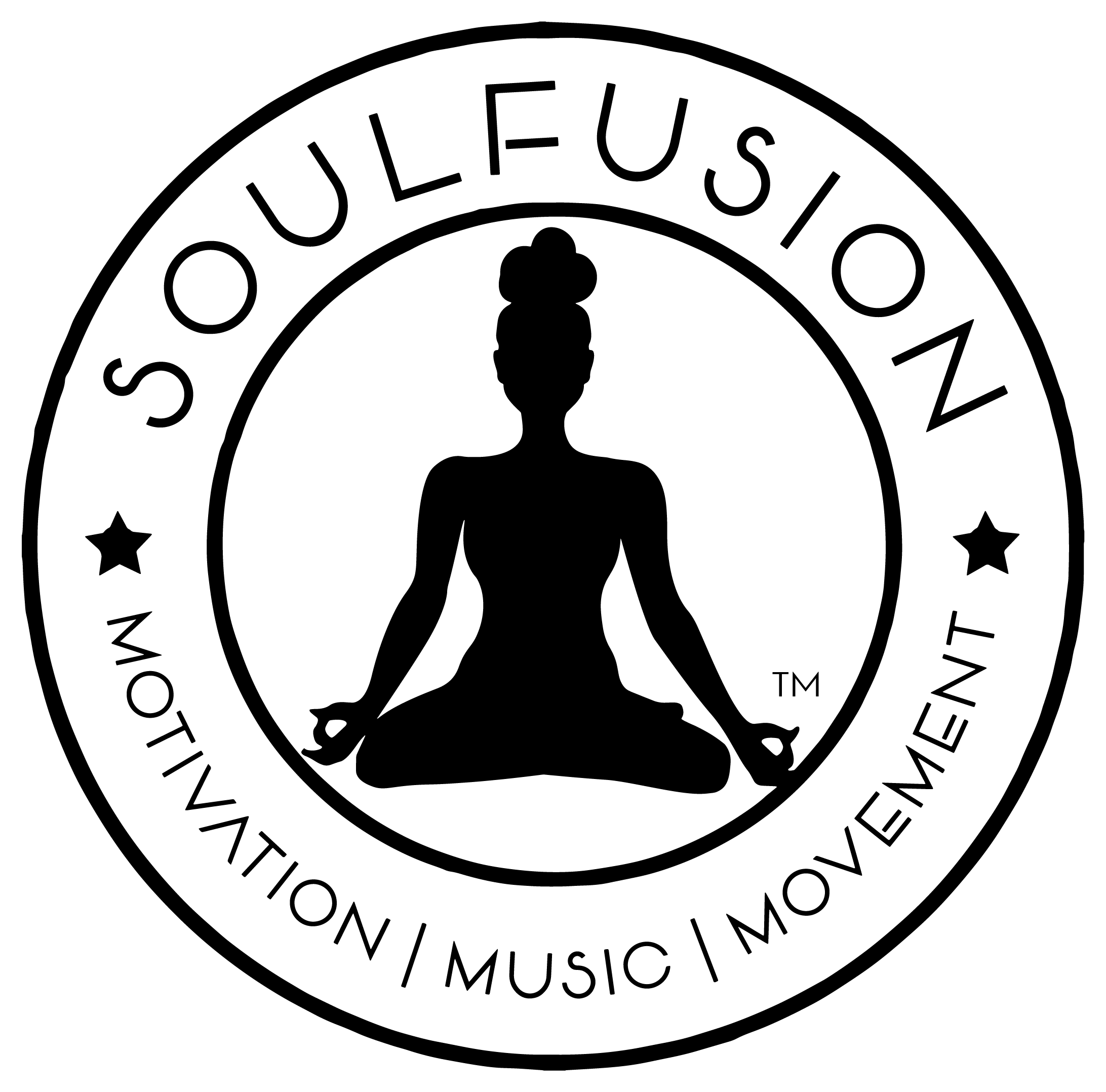 🎉 Unleash Your Fitness Potential with SOULfusion! 🎉
Discover the electrifying world of SOULfusion – a revolutionary fusion of fitness designed to elevate your workouts and personal growth journey. 🌟
I'm delighted to announce that I will be delivering the UK's very FIRST SOULfusion Instructor workshop in Edinburgh this year!
Imagine a captivating blend of yoga-inspired flows, invigorating cardio bursts, graceful balance sequences, and empowering strength training – all infused with heart-pounding, crazy fun music that'll make your spirit soar! 🎵✨
SOULfusion isn't just a workout; it's a transformative experience that adapts to your fitness level, whether you're joining us in person or virtually. With modifications for all, it's the perfect fit for group exercise settings. 🏋️‍♀️
Elevate your strength, balance, and flexibility while being motivated by the rhythm of the music and the energy of the movement. This is your chance to embrace ALL your favourite workouts in a single, exhilarating session! 💃🕺
Ready to take the leap? Meet us on your mat and embark on a fitness journey that sparks personal development. 🚀 Secure your spot for the next LIVE SOULfusion session with myself! LIVE and Loud!
📅 November 26th 🎉 Join here: https://www.thechoreographyclub.com/a/2147622703/jT4z57UJ
Don't miss out on this opportunity to grow physically and mentally while having a blast. Embrace SOULfusion and watch your fitness aspirations come alive! – no matter your experience level!
See you on the mat, Diana
---
🏃‍♀️ Join Our Livewright Crew in the Fight Against Cancer! 🏋️‍♂️
Exciting news! Diana Wright and our passionate Livewright team are gearing up for a powerful fitness challenge, "HYROX," in Dublin THIS MONTH. We're going all out to support MacMillan Cancer Research. 🎗️
We invite you to be a part of this impactful journey by showing your support in any way you can. Your contribution, big or small, makes a huge difference. Join us in making a positive impact by donating at: https://www.justgiving.com/team/livewright
Together, let's make strides in the fight against cancer. Your generosity fuels our determination to conquer every obstacle – every step, every donation counts.
Thank you for being our strength!
---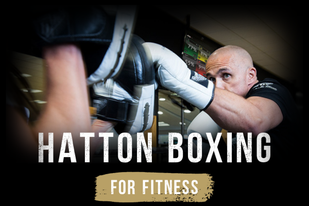 🥊 Elevate Your Fitness Game with Hatton Boxing for Fitness Course! 🥊
👊 Are you ready to take your fitness instruction to the next level? Join us for an unparalleled learning experience with the Hatton Boxing for Fitness Course, led by the expert himself, Kevin, who brings over a decade of teaching excellence to the ring.
💪 Dive into the Hatton Academy's comprehensive training system that seamlessly blends professional boxing techniques and functional fitness principles. Kevin's unique teaching style combines humour and science, ensuring you gain the skills to deliver engaging, safe, and effective boxing for fitness sessions.
🥇 As the sole boxing training provider accredited by REPs, ActiveIQ, CIMSPA, and the British Boxing Board of Control, Hatton Academy guarantees the highest standards.
📅 Join us on November 04th-05th for the 2-day Fundamentals & Advanced Course at the Village Hotel Edinburgh. Unleash your potential for just £299. But wait, there's more – use CODE: MTKEV when booking to save £30 on the course!
Become a fitness champion with Hatton Boxing – reserve your spot now and embark on a journey of empowerment and expertise.
Enrol Today: https://hattonboxing.com/live-courses/fundamentals-and-advanced/
See you in the ring!
---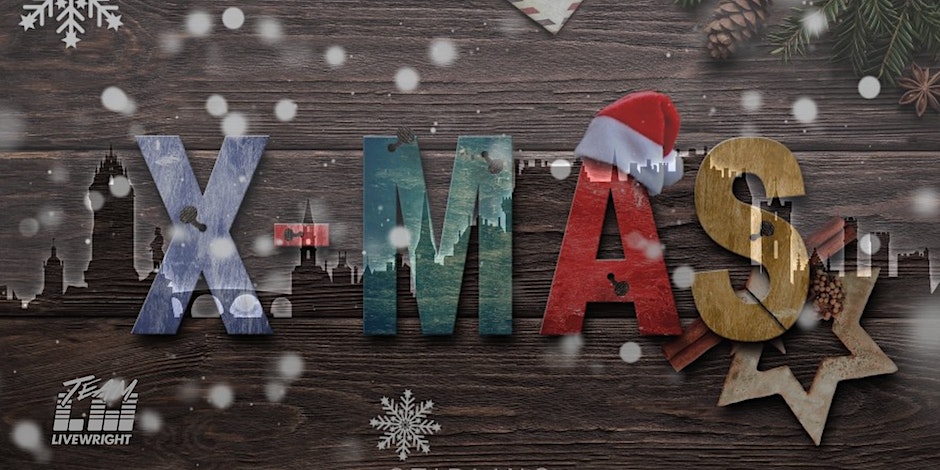 Livewright Christmas Soiree
🎄 Join Livewright's Heartwarming Christmas Soiree 🎄
Embrace the holiday spirit with Livewright, your trusted partner in health and lifestyle! We invite you to a joyous evening of gratitude and festive cheer at our exclusive Christmas event on Friday, December 22nd.
📍 Venue: MCQS, the ultimate destination for merriment
This event is open to everyone, so bring your friends, family, and colleagues to share in the warmth of the season. It's a time to come together, celebrate life, and express appreciation for the moments that truly matter.
🎶 Get ready to groove to the rhythm of a sensational live band performing hits from legendary artists such as Kings of Leon, Rolling Stones, The Killers, U2, Tom Jones, Bon Jovi, and many more. The dance floor will be your playground as we rock the night away with these timeless tunes!
🎟️ Reserve your spot today with a non-refundable deposit of £10 (due now), and mark your calendars to ensure you don't miss out on this extraordinary night. The full amount of £48 is required by October 6th to secure your place at Livewright's Christmas extravaganza.
This enchanting evening promises an unforgettable experience filled with laughter, camaraderie, and a touch of magic. We'll have delightful surprises, delectable treats, and plenty of opportunities to connect with like-minded individuals who value health, happiness, and the spirit of giving.
As the year draws to a close, let's come together to reflect on the journey we've traveled and the bright future ahead. Join Livewright in spreading the love, gratitude, and joy that define the holiday season.
Don't miss your chance to be part of this heartwarming celebration. Secure your spot, and let's make this Christmas a memory to cherish forever. We look forward to sharing the holiday spirit with you at Livewright's Christmas Soiree! 🎅🤶🌟
---
HAPPENING NOW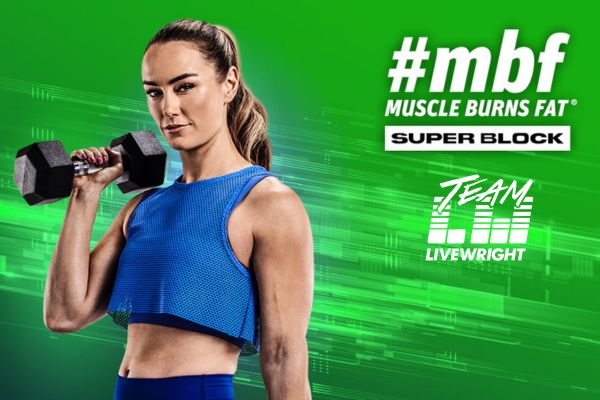 #mbf — Muscle Burns Fat — Super Block
Turn your body into a calorie-scorching machine with a fresh take on Super Trainer Megan Davies' wildly popular #mbf program. Ignite every muscle with 5 days a week of new lifting and cardio moves, a brand-new format, and the perfect amount of recovery time.
Just like the original, the #mbf Super Block emphasizes unilateral movements to keep your core working as you target different muscle groups.
Looking for a modifier? Lacee Green, the original #mbf modifier — now Super Trainer! — still has your back. Click the link below for a sneak peek!
Every Month On BODi — BODi Blocks
They're simple, sustainable, and the most effective way to reach your goals! 3 weeks, 5 workouts a week, followed by an optional UP Week to recover and reset. All set to popular music so you can work out to today's greatest hits.
BODi Blocks are included in your BODi membership and can be accessed from the home page. They begin on the first Monday of every month — or whatever day works for you! Learn more about BODi Blocks here!
---
COMING SOON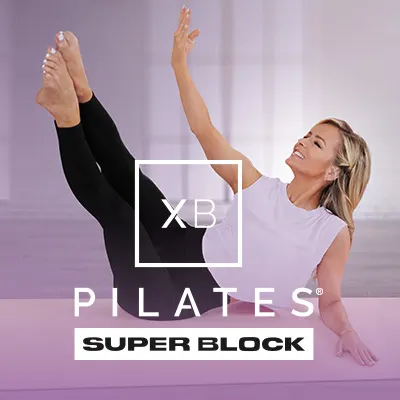 XB PILATES

— Super Block
XB Pilates is for anyone looking to tighten and sculpt their bodies without enduring high-intensity, high-impact workouts. You can do XB Pilates in the comfort of your home, so you don't have to take crowded, intimidating Pilates classes to reach your goals. XB Pilates is for all fitness levels, so if you're advanced follow Andrea and if you're just starting out follow the modifier.
---
THIS IS YOUR FOUNTAIN OF YOUTH
Feel Light, Free, and Powerful!
You'll never be more surprised at the strength, mobility, and feeling of total power that your body can achieve when you master the simple, grounded movement patterns. Amoila Cesar brings the zen proverb to life - Chop Wood, Carry Water - and he has already transformed a test group full of skeptics, with a variety of goals, all who lost weight, got strong, and completely changed their mobility.
CHOP WOOD CARRY WATER is a program that needs to be a part of the fitness library of every adult. It will get you uncommon results and build appreciation for your body through simplicity, repetition, and mastery of this fusion of lifting and functional primal movements… results you will FEEL to your core. Grounded. Powerful. Focused.
This is where breakthroughs happen: Through proven repetition and mastery of the right work. Chop wood. Carry water. This is the path to feeling light, free and powerful. Click the link below for a sneak peek and sample workout!
---
Fancy vs Functional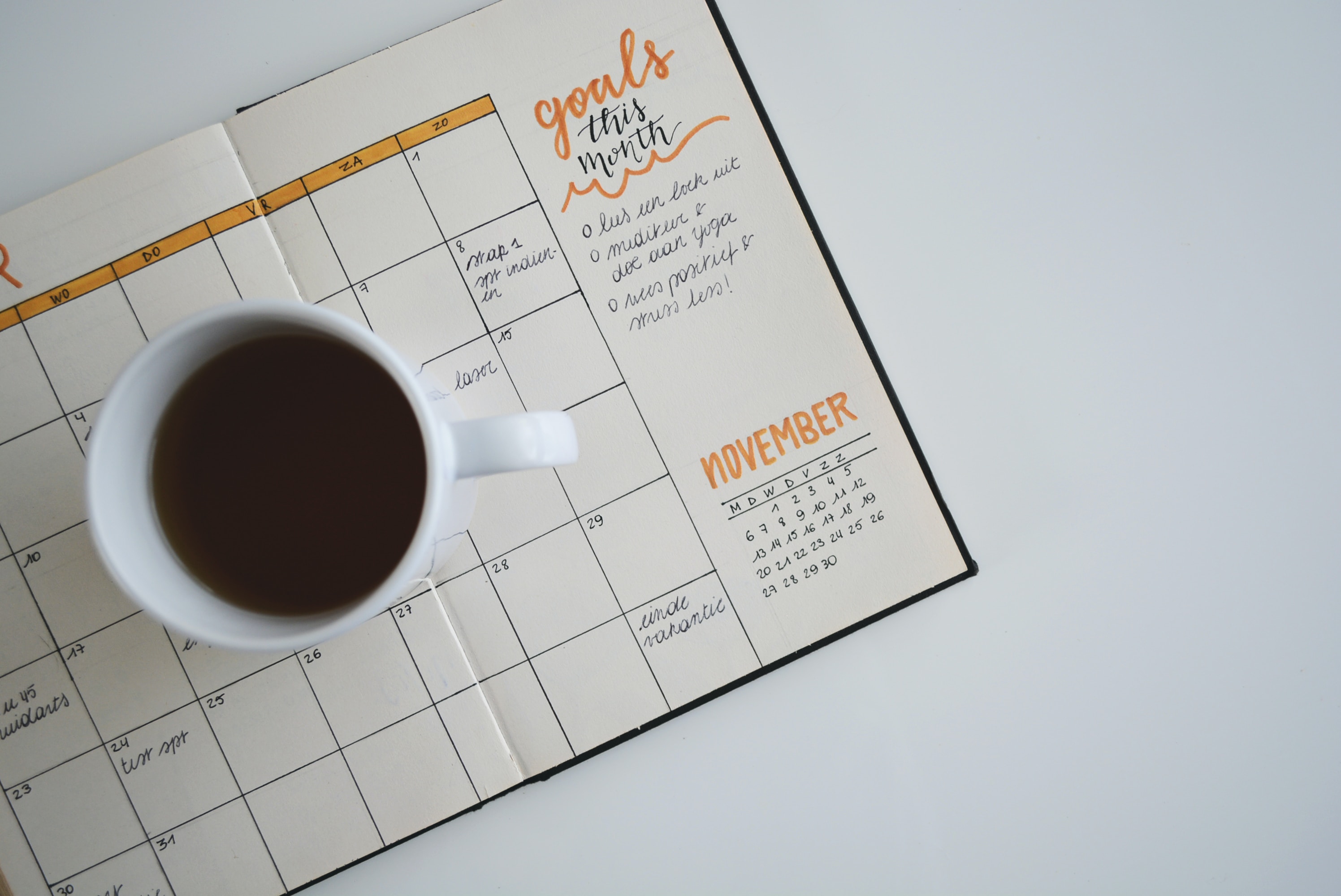 The Importance of a Kiss!!
92% of people who set New Year's resolutions don't complete them — that means most of you reading this are one of these people? But why is that?
There will be 100's of "reasons" — maybe you are thinking, "I just need to be more motivated!" Well, as James Clear would say, with most people the problem is not one of motivation but rather one of clarity.
We have all heard the phrase paralysis by analysis, and in my experience, this is what happens with goals! We put all these barriers in our way by over-complicating what is essentially very simple and just taking action.
So do yourself a favour and give yourself a KISS — "Keep It Super Simple".
If I were to ask, what are 3 things you could do right now to get closer to your goal? — I bet you could give me them. So just do it!
Some of the most successful systems and innovations in the world are the simplest. The more simple you can make something the more likely it is to be successful and that is where the genius is!
What are some of the complexities or barriers you put in your way? Message me, I'd love to chat!
---
LIVEWRIGHT EATS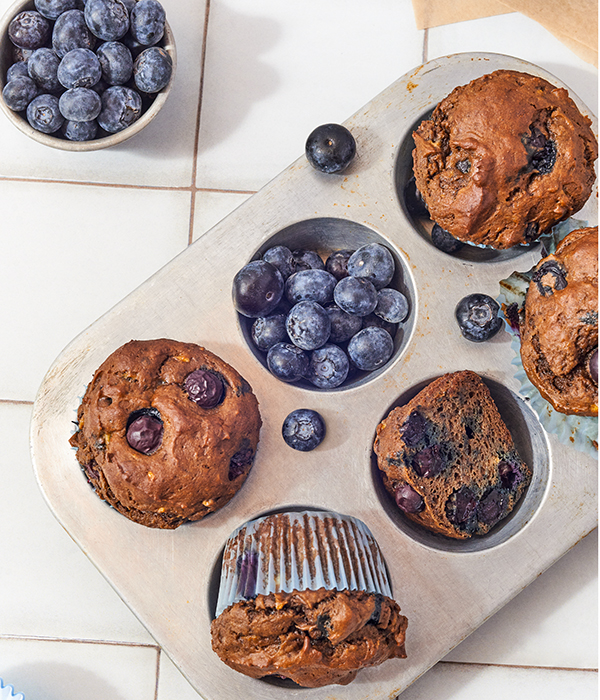 Berry Delight Muffins
What you'll need...
Muffin liners

Nonstick cooking spray

1 large ripe banana, preferably with brown spots

3 large eggs, lightly beaten

¼ cup / 60 ml unsweetened almond milk

3 scoops Vanilla Shakeology

1 Tbsp. coconut sugar

1 tsp. baking soda

½ tsp. ground cinnamon

1 cup / 150 g fresh blueberries
How to make it...
Preheat oven to 350° F (180 °C). Line a muffin pan with 6 muffin liners; lightly coat with spray. Set aside.

Add banana to a medium mixing bowl; mash with a fork. Add eggs and almond milk; mix well.

Add Shakeology, sugar, baking soda, and cinnamon. Stir to combine. Add blueberries; gently fold into batter.

Divide batter evenly among prepared muffin liners.

Bake for 20 to 25 minutes, or until a toothpick inserted into the center comes out clean.

Transfer muffins to a cooling rack; let cool for 5 minutes. Serve immediately, or store refrigerated in an airtight container for up to 4 days, or frozen for up to 1 month.
Container Equivalents: 1 Purple, 1½ Red
2B Mindset Plate It!: This recipe makes a great breakfast.
---
LIVEWRIGHT BENEFITS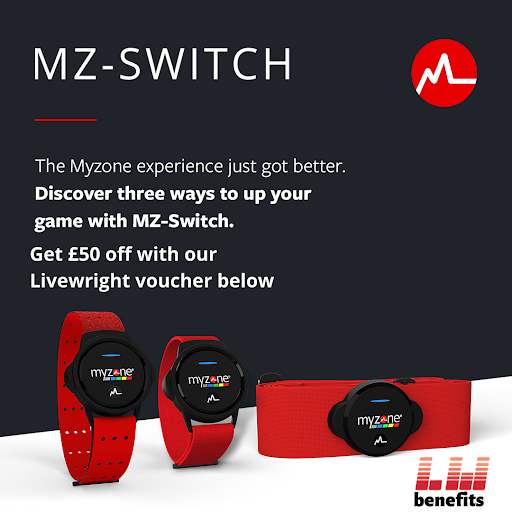 £50 OFF YOUR MYZONE Switch
Livewright Benefits: As part of our community, you can access our fantastic partnership offer with MYZONE to give you a whopping £50 discount on getting a brand new switch. Just click the link below and make the SWITCH! Once you have yours, make sure you message me and get access to our monthly challenges.
---
Get Your Transformation...
We're here to help you get started with a fitness and nutrition plan tailored to your goals.
Learn more about getting involved with our Virtual Mega Gym here!
Get started now with our Free Gut Health Course!