Welcome to The Livewright Connection!
Life can be busy, and this is a great way to see what we've been up to and how you can get involved in upcoming events. As you read on, you'll find I've included a recipe, tips from the team, and all of our upcoming events to mark in your diary.
Enjoy!
---
LIVEWRIGHT SOCIAL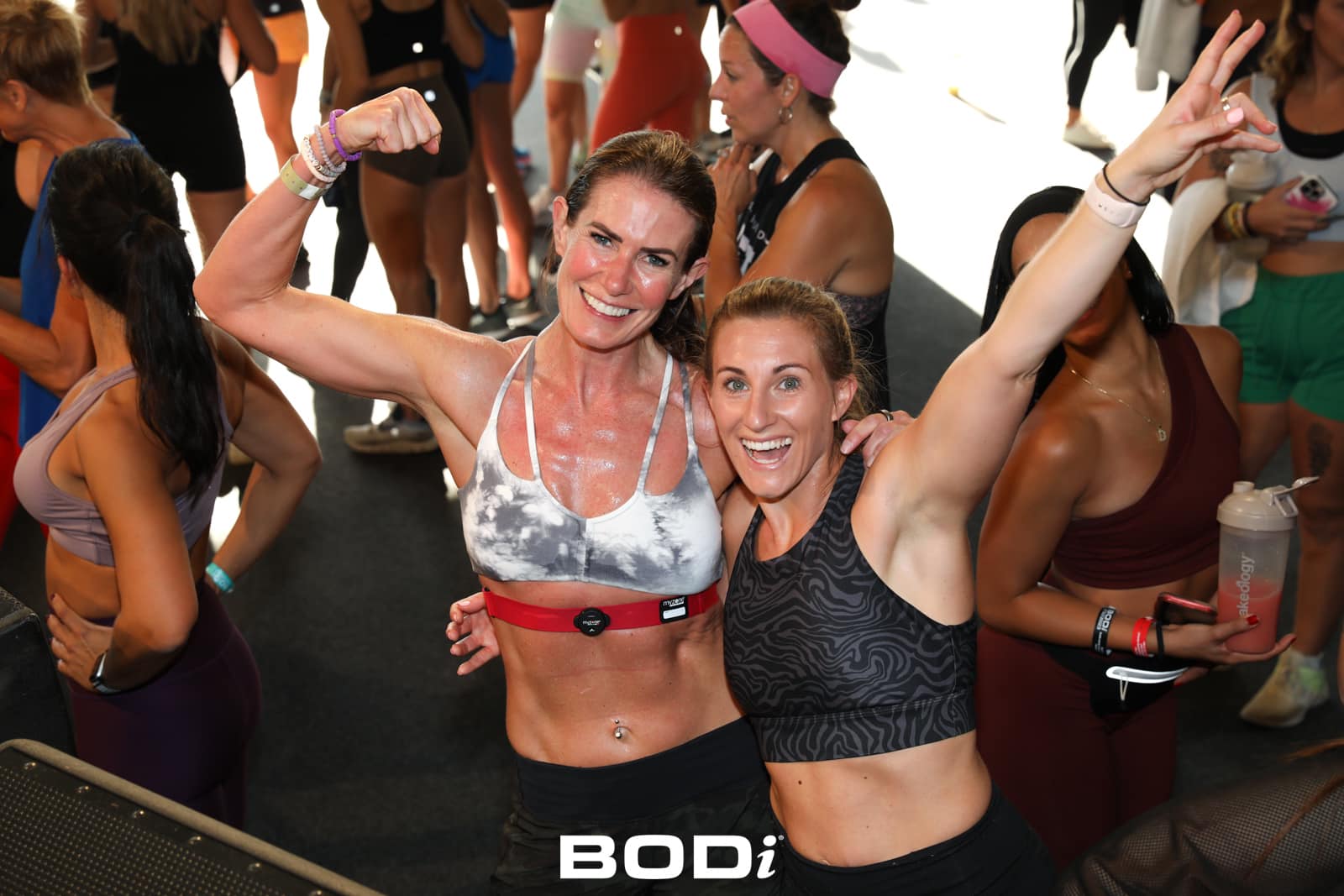 Rising Strong: Burnout Comeback 💪

Anyone felt burnout this year? I can confirm you are not alone. I thought I'd finally reached that 'age' but committed to getting to the bottom of it — and yes, it was almost certainly burnout. Psychologically, burn out manifests to physical eventually — I learned the hard way!
More to come of this but for now here's some of the ways I've been helping myself recover!
😰 1. The Abyss: Burnout's Embrace
We've all felt that burnout's grip. It's relentless — but acknowledging it is the first step to recovery. AMEN on a weekday!
🌿 2. Self-Care: The Healing Elixir
Rediscover self-love — meditate, pamper yourself, and nurture your soul. Ahhhh I'm gonna enjoy this!
📅 3. Baby Steps to Triumph
Start small, set achievable goals — and celebrate every victory. And cheer those around you too as it's tough to see it yourself sometimes!
🤗 4. Seeking Support
You're not alone. Lean on your support system — friends, family, or professionals. This is a big one —been a lone wolf but no more! I'm ready to share this journey with the good people only!
💫 5. The Resilient Comeback
It's a journey, not a race. You emerge stronger, wiser, and more determined than ever. Gawd I'm pacing this! I cannot afford to slump like this again — practice what I preach is the key!
Send me a message — I'd love to hear your experiences, I KNOW I'm not alone, we rise! 🔥🔙
---
LIVEWRIGHT EVENTS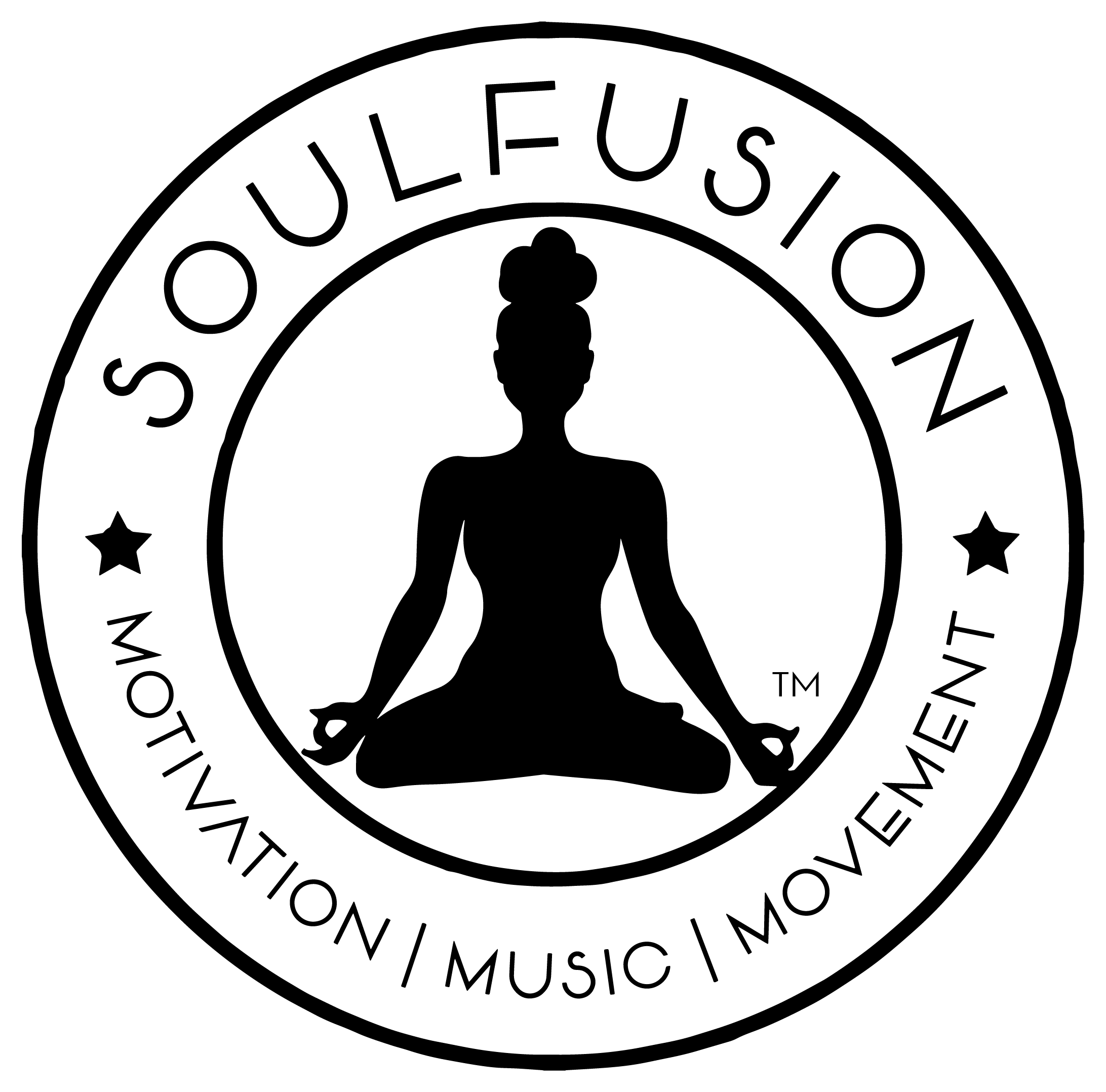 🎉 Unleash Your Fitness Potential with SOULfusion! 🎉
Discover the electrifying world of SOULfusion – a revolutionary fusion of fitness designed to elevate your workouts and personal growth journey. 🌟
I'm delighted to announce that I will be delivering the UK's very FIRST SOULfusion Instructor workshop in Edinburgh this year!
Imagine a captivating blend of yoga-inspired flows, invigorating cardio bursts, graceful balance sequences, and empowering strength training – all infused with heart-pounding, crazy fun music that'll make your spirit soar! 🎵✨
SOULfusion isn't just a workout; it's a transformative experience that adapts to your fitness level, whether you're joining us in person or virtually. With modifications for all, it's the perfect fit for group exercise settings. 🏋️‍♀️
Elevate your strength, balance, and flexibility while being motivated by the rhythm of the music and the energy of the movement. This is your chance to embrace ALL your favourite workouts in a single, exhilarating session! 💃🕺
Ready to take the leap? Meet us on your mat and embark on a fitness journey that sparks personal development. 🚀 Secure your spot for the next LIVE SOULfusion session with myself! LIVE and Loud!
📅 November 26th 🎉 Join here: https://www.thechoreographyclub.com/a/2147622703/jT4z57UJ
Don't miss out on this opportunity to grow physically and mentally while having a blast. Embrace SOULfusion and watch your fitness aspirations come alive! – no matter your experience level!
See you on the mat, Diana
Questions? WhatsApp me! 07792889734
---
🏃‍♀️ Join Our Livewright Crew in the Fight Against Cancer! 🏋️‍♂️
Exciting news! Diana Wright and our passionate Livewright team are gearing up for a powerful fitness challenge, "HYROX," in Dublin this October. We're going all out to support MacMillan Cancer Research. 🎗️
We invite you to be a part of this impactful journey by showing your support in any way you can. Your contribution, big or small, makes a huge difference. Join us in making a positive impact by donating at: https://www.justgiving.com/team/livewright
Together, let's make strides in the fight against cancer. Your generosity fuels our determination to conquer every obstacle – every step, every donation counts.
Thank you for being our strength!
---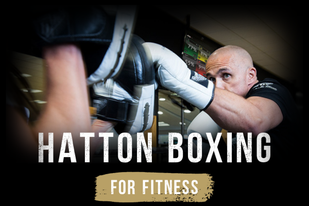 🥊 Elevate Your Fitness Game with Hatton Boxing for Fitness Course! 🥊
👊 Are you ready to take your fitness instruction to the next level? Join us for an unparalleled learning experience with the Hatton Boxing for Fitness Course, led by the expert himself, Kevin, who brings over a decade of teaching excellence to the ring.
💪 Dive into the Hatton Academy's comprehensive training system that seamlessly blends professional boxing techniques and functional fitness principles. Kevin's unique teaching style combines humour and science, ensuring you gain the skills to deliver engaging, safe, and effective boxing for fitness sessions.
🥇 As the sole boxing training provider accredited by REPs, ActiveIQ, CIMSPA, and the British Boxing Board of Control, Hatton Academy guarantees the highest standards.
📅 Join us on November 04th-05th for the 2-day Fundamentals & Advanced Course at the Village Hotel Edinburgh. Unleash your potential for just £299. But wait, there's more – use CODE: MTKEV when booking to save £30 on the course!
Become a fitness champion with Hatton Boxing – reserve your spot now and embark on a journey of empowerment and expertise.
Enrol Today: https://hattonboxing.com/live-courses/fundamentals-and-advanced/
See you in the ring!
---
COMING SOON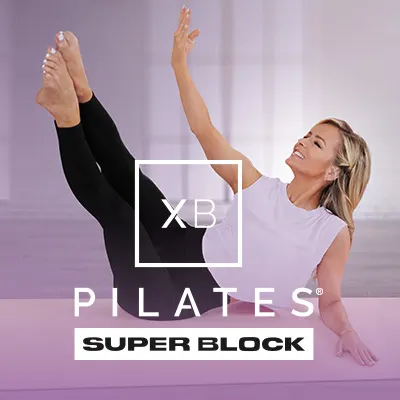 XB Pilates
Super Trainer Andrea Rogers has returned with the perfect workout to sculpt your abs, build strength and tone from head to toe.
Her XB Pilates Super Block is a high-energy and powerful journey that consists of traditional mat moves, Reformer-inspired standing sequences, and stimulating low-impact cardio.
This is your gateway to "mind up", discover your full potential, and make the out of each move because it's not Pilates... it's XB Pilates!
---
HAPPENING NOW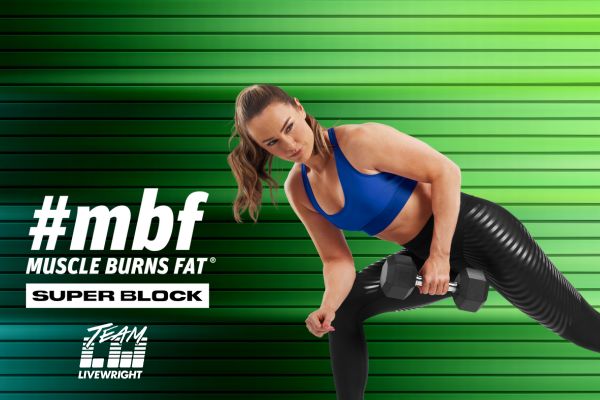 #mbf Super Block
Turn your body into a calorie-scorching machine with a fresh take on Super Trainer Megan Davies' wildly popular #mbf program. Ignite every muscle with 5 days a week of new lifting and cardio moves, a brand-new format, and the perfect amount of recovery time.
Just like the original, the #mbf Super Block emphasizes unilateral movements to keep your core working as you target different muscle groups.
Looking for a modifier? Lacee Green, the original #mbf modifier — now Super Trainer! — still has your back. Click the link below for a sneak peek!
Every Month On BODi — BODi Blocks
They're simple, sustainable, and the most effective way to reach your goals! 3 weeks, 5 workouts a week, followed by an optional UP Week to recover and reset. All set to popular music so you can work out to today's greatest hits.
BODi Blocks are included in your BODi membership and can be accessed from the home page. They begin on the first Monday of every month — or whatever day works for you! Learn more about BODi Blocks here!
---
COMING IN DECEMBER
Dig Deeper!
Shaun T has been training hard to stay at the top of his game — and I've been training alongside him in the test group! Now, we're ready to work with you to do the same. It's true strength training, to get the most out of your muscles — for the body that you want. Change the way you look, change the way you feel, change your body composition.
Coming in December! But you can get in my Hype group NOW to learn all about this program and my experience testing it out!
Click HERE to Dig Deeper and Play Harder!
---
How Is That Working For You?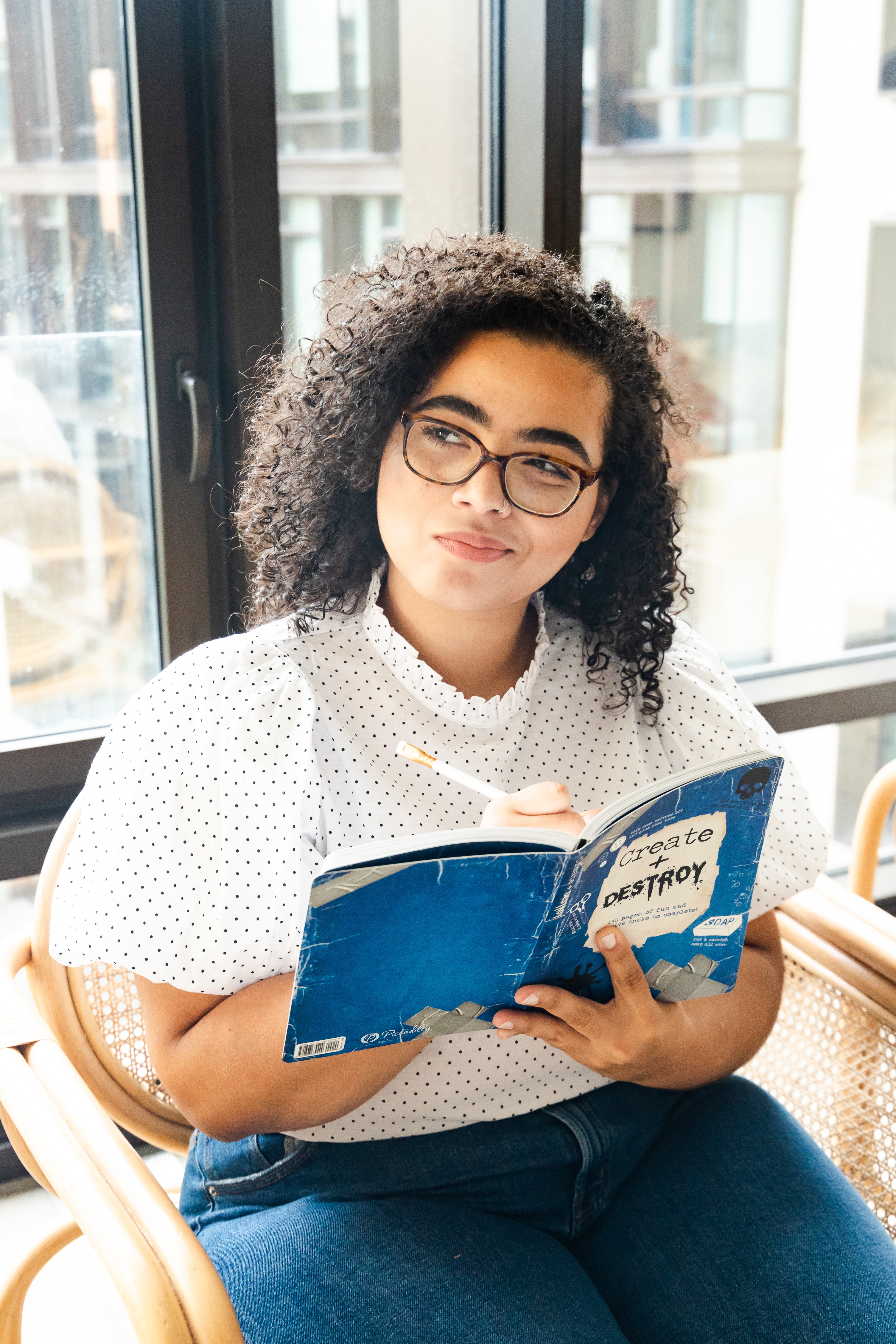 What's YOUR Answer...
I follow intermittent fasting, I follow keto, I follow IIFYM, I don't eat veg, I am vegan, I only drink at the weekend… There are so many options out there.
I see everyday people jump from option to option, or announcing a new style of eating. There is not necessarily a "right" way!! For me, the most important question in nutrition is "how is that working for you?"
If your answer is "great" — then continue with what you are doing!
If the answer is anything else — then you need to ask yourself why are you doing it? Hey, if there is a medical reason, I get it, then your dietician will be helping you. If not, you are kidding yourself or you may need to ask yourself how important your health goals are to you.
To get rewards — you have to earn them! This means there is a cost — this could be in the form of sacrificing a current habit, or by investing effort in a new habit!
Either way, it requires change!
Is this something you are willing to do? So this being said — how is your current routine working for you? Send me a message — I'd love to hear about it!
---
LIVEWRIGHT EATS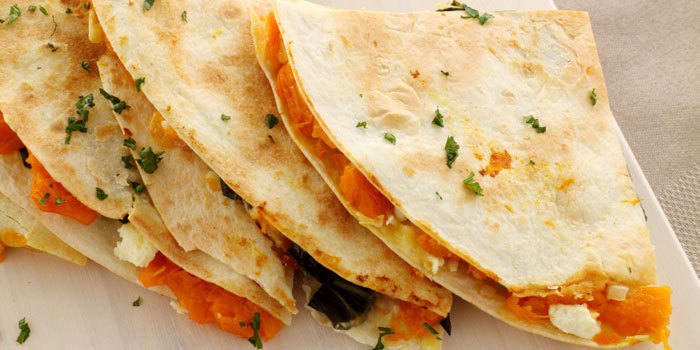 Fall Fiesta Quesadilla's
What you'll need...
1 (8-inch) whole-wheat tortilla

½ cup pure pumpkin puree

¼ tsp. chili powder

1 dash ground cumin

3 Tbsp. pepper Jack (or mozzarella) cheese (¾ oz.)

Nonstick cooking spray

2 Tbsp. pico de gallo (or chunky tomato salsa)

1 Tbsp. nonfat plain yogurt

1 tsp. chopped fresh cilantro (for garnish; optional)
How to make it...
Spread half of tortilla with pumpkin; stopping ½-inch from edge.

Top with chili powder, cumin, and cheese; fold in half.

Heat nonstick skillet lightly coated with spray over medium heat.

Add tortilla; cook, turning once, for 4 to 5 minutes, or until cheese is melted and tortilla is golden brown.

Place on serving plate. Top with salsa and yogurt. Sprinkle with cilantro if desired.
Container Equivalents: ½ Purple 1 ½ Yellow 1 Blue
2B Mindset Plate It!: A great FFC as part of breakfast or lunch.
---
LIVEWRIGHT BENEFITS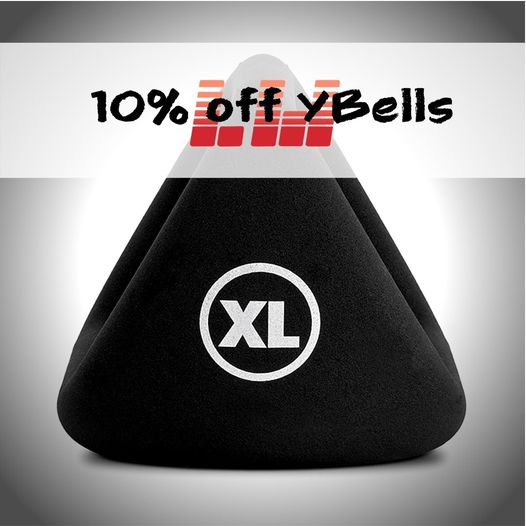 YBells
Do you need to upgrade your kit? Now is the time to get those extra dumbbells, the New Ybell Pros (14,16,18 & 20kgs), or arcs (1.1 or 2.5kgs).
Click here to shop and use the code LIVEWRIGHTS7R for 10% off your set!
---
Get Your Transformation...
We're here to help you get started with a fitness and nutrition plan tailored to your goals.
Learn more about getting involved with our Virtual Mega Gym here!
Get started now with our Free Gut Health Course!